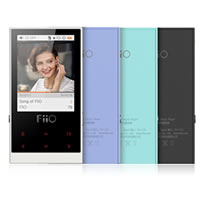 The M3 music player is the most affordable MP3 player from FiiO. It boasts the same sound quality and build quality as all their other products. Comes with 8gb internal storage.

£49.00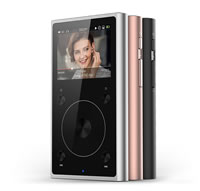 The updated and upgraded FiiO X1II offers many new features and a new modern look. The X1II now has Bluetooth functionality that you previously had to spend a considerable amount more to get. It is available in 3 colours (Black, Silver and Rose Gold) and can support an SD card up to 256GB. It is 15% less thick than the X1, 4% less wide and 4% lighter too.

£99.00
X3iii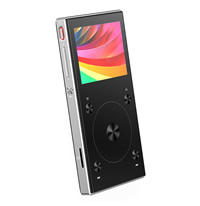 The long awaited sucessor to the HD music player that started it all. New and impoved ... You won't be disappointed!
£179.99
X5iii
The outstanding sound quality of the final audio architecture employed in the X5 3rd generation is the result of closed beta users working tirelessly together with the team at FiiO in a quest to make this new X5iii sound the best that it can.
The X5 3rd gen has two headphones outputs - one single-ended and the other balanced. This allows the new X5iii to cater to fans of either headphones output type.
£389.99
X7ii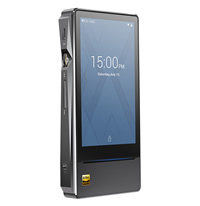 The X7 - FiiO's first Android-based DAP. The X7 Android DAP bypasses android's sample rate conversion. This is FiiO's First DAP with Android/Pure Music mode switch. It has a High-impact 3.97" 480x800 multi-touch screen.
£599.00